The EOFY

too good to miss!
FNS40217 Certificate IV in Accounting and Bookkeeping
Online Learning
Self Paced
Study at your own pace
---
Log in to our student portal at any time to access your course material.
Complete your studies at a time that fits in with your lifestyle or other work commitments.
Also includes classroom recordings and bonus upskill courses.
---
Commence any time
$1954
RRP $2299
save $345!
Attend class from anywhere
---
Study from home and participate in live weekly tutorials for the latest in online learning.
Read about Live Online Classroom here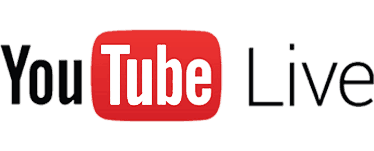 Every Wednesday for 15 weeks, 9am to 12 noon AWST
---
Commencing Wed 24 July 2019
$2287
RRP $2690
save $403!
Comprehensive instructor-led training
---
Attend a classroom course for a hands-on classroom environment and personal interaction with a course trainer.
Classes are run at various times throughout the year from our head office in Perth.
One day per week over 15 weeks, 9am to 4pm.
---
Starting Mon 10 June 2019
$2860
RRP $3365
save $504!
Not sure which course is right for you? Completed prior units and may be eligible for credits? Call us for a consultation with a course coordinator.
Begin your bookkeeping and accounting career
The Certificate IV in Accounting and Bookkeeping is ideal for anyone looking for a career in the bookkeeping and accounting industry.
Suitable for career as a professional bookkeeper, BAS agent or payroll officer.
Meets the education requirements of the Tax Practitioners Board for registration to become a BAS agent and Bookkeeper.
FNS40217 Certificate IV in Bookkeeping and Accounting is a TPB-approved BAS agent course
You will have up to 12 months to complete the course. There is no minimum time frame however, therefore students familiar with bookkeeping and accounting concepts may complete the course much faster. Choose the pace of study that suits your personal situation.
The course may take up to 585 hours of study and assessment time, particularly for those who are new to bookkeeping and accounting.
Three-month extensions can be requested at no additional cost if required. Extensions beyond this are assessed based on individual circumstances and may incur additional fees.
Electronic textbooks for the Certificate IV in Accounting and Bookkeeping are included as part of the course at no additional cost.
The course content is accessed via our online student portal, with additional resources, extra learning materials and classroom recordings also available.
If required, hard copy textbooks can also be optionally purchased ($275 full set).
1) Preliminary Assessments
Before participating in this course you will be required to complete simple preliminary assessments which include a Language, Literacy and Numeracy (LLN) Test and a Work Health and Safety Assessment. Please note that it is now also a requirement of the Financial Services Training Package that your oral communication skills be assessed as part of your course. For online students, this will require the submission of a voice recording of a role-play conversation between yourself and others (further details will be provided upon enrolment).
2) Unit Assessments
Assessments are completed using a variety of methods and are submitted via our online student portal.
Assessments are open book, from either your home, office or classroom. They comprise of multiple choice quizzes, short answer, and calculations.
Accounting unit assessments use MYOB Student version or Xero (both are supplied).
3) Exams
Tax Practitioners Board Licensing Course units include an exam component, which needs to be independently supervised. Exams are three-hour, open-book assessments comprising of short answer and multiple choice questions, very similar in format to the unit assessments.
Exams must be completed within your course duration period. Prior to your exam, you will need to complete and return the Supervisor Nomination Form to Applied Education detailing your supervisor's information, contact details and the elected date of your assessment.
Exams can be undertaken at any location and time of your choosing, with the only condition being that you have a nominated supervisor present. Your supervisor can be any person of responsibility such as a registered tax agent, member of an accounting professional body, public servant, doctor, nurse, police officer, director etc.
If you cannot arrange a supervisor then we offer the following options for conducting your supervised assessment:
Skype Online - online supervised exam with one of our staff members
Perth Training Centre - Level 1, 524 Hay St, Perth WA 6000
Melbourne Training Centre - Level 27, 101 Collins St, Melbourne VIC 3000
Sydney Training Centre - Level 26, 44 Market St, Sydney NSW 2000
Adelaide Training Centre - Level 30, Westpac House, 91 King William St, Adelaide SA 5000
Brisbane Training Centre - Level 19, 10 Eagle St, Brisbane QLD 4000
Payment Plans
We understand not everyone has the financial resources upfront to invest in training, so we offer payment plans to get you moving faster towards your future.
An administration fee of $100 is added for this option
All you need is a valid credit card
Pay a $475 deposit at commencement of course
Remainder to be paid over six equal monthly instalments
Concessions on Courses
Concession pricing is available for eligible students as per the Student Handbook. Proof of concession must be provided at the time of enrolment; please contact us to apply for a concession rate when enrolling.
This course comprises 13 units of study.
8 Core Units
BSBFIA401 Prepare financial reports
BSBSMB412 Introduce cloud computing into business operations
FNSACC311 Process financial transactions and extract interim reports
FNSACC312 Administer subsidiary accounts and ledgers
FNSACC408 Work effectively in the accounting and bookkeeping industry
FNSACC416 Set up and operate a computerised accounting system
FNSTPB401 Complete business activity and instalment activity statements*
FNSTPB402 Establish and maintain payroll systems*
5 Elective Units
BSBITU306 Design and Produce Business Documents
BSBITU402 Develop and use complex spreadsheets
FNSACC412 Prepare operational budgets
FNSACC414 Prepare financial statements for non-reporting entities
FNSACC313 Perform financial calculations
*Unit part of the FNSSS00004 BAS Agent Registration Skill Set
---
Xero Demo Company is included with the course, as well as free online Xero training.Xero is used to complete unit FNSACC312.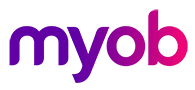 MYOB Student Edition included with this course, plus free online MYOB training. MYOB is used to complete units BSBFIA401, FNSACC405, FNSACC311, FNSACC416, FNSACC412 and FNSACC414.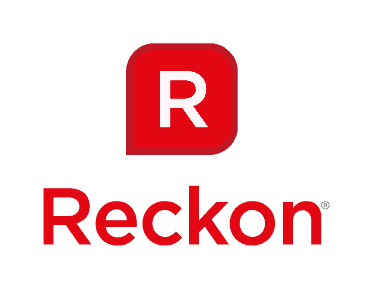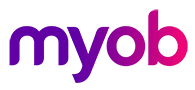 The unit FNSTPB401 the course material is written in MYOB and as such it is recommended that the assessments are done in  MYOB. Experience bookkeepers however are permitted to undertake the exam in other packages. The unit FNSTPB402 can be completed in your choice of either Reckon, Xero or MYOB
Enrol in the FNS50417 Diploma of Payroll Services and enjoy access to additional online accounting software courses and Microsoft courses.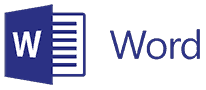 All enrolled students will receive access to the classroom recordings for the course.
Self-paced students and Live Online students will still be able to access full classroom recordings to assist with their studies.
Free electronic copy included in course (RRP $149). This tax guide is essential for anyone navigating the Australian taxation system.

The Cert IV Bookkeeping & Accounting Dual Qual Course Online can open doors to many different careers in business and finance.
BAS Agent Bookkeeper
Small Business Owner
Finance Manager
Payroll Officer
Accounts Receivable and Accounting Payable Officer
Bank Officer
Settlement Clerk
Accounts Financial Officer
The FNS40217 Certificate IV in Accounting and Bookkeeping is ideal for anyone looking to enter into the bookkeeping or accounting industries, and is also a TPB-approved BAS agent course.
It is the perfect preparation for anyone seeking a career as a professional bookkeeper, BAS agent or payroll officer. The course meets the education requirements of the Tax Practitioners Board for registration as a BAS agent, and covers topics such as:
Managing day to day bookkeeping function such as accounts payable and receiveable
Completing the Business Activity Statements (BAS) and other obligations such as Superannuation and Payroll
Basic Management and Operational reporting such as Profit & Loss, Balance Sheets and Trial Balance
Proficient use of Accounting Software including MYOB and Xero from setup to trial balance
Microsoft windows is the preferred operating system used for the study of this course. All student data files are supplied in windows format.
Mac User Warning:
Applied Education uses the Microsoft Windows operating system and we are unable to support issues relating to the Mac operating systems.
Please be aware that all course materials are written and designed for the Windows version of MYOB. We can include access to a Mac version of MYOB Student Edition, but please be aware that if you select this option, the data files required for some units and options available to you may be different from the manual. This will not affect your grades and assessors can still mark using the Mac version, however there will be significant differences in screenshots and some functionality between the two platforms.
Internet Access – ADSL internet with reliable connection required. All data files, learning activities and MYOB software are available via our student portal for download.
Many of the units in the Certificate IV in Accounting and Bookkeeping are prerequisites for the Diploma of Accounting. Applied Education is focused on the pathway from the Certificate IV in Accounting and Bookkeeping to the Advanced Diploma of Accounting (which is the entry requirement of the Institute of Public Accountants).
Students in Queensland may be eligible to apply for government funding. Note there are strict eligibility requirements and additional student activities required. More information can be found here
Students in Western Australia may be eligible to apply for Traineeship funding. Note there are strict eligibility requirements and additional student activities required.  More information can be found here
Do you already have bookkeeping skills or experience? We'll put these skills and knowledge towards your formal Certificate IV in Accounting and Bookkeeping qualification. With this option you will put together a portfolio of your work to demonstrate a good understanding of the learning outcomes in the course. The portfolio will contain files such as payroll and BAS information, along with letters and reports that you currently use on a day to day basis.
Full list of evidence criteria
Detailed templates
Checklists
You will still be able to access all of the resources available to online self-paced students.
We find that for many students, RPL is a more complex process than completing the self paced study and doing the activities which is more straight forward process than RPL, unless you have sound experience in all the units of study and are able to provide a portfolio of evidence.
Nationally Recognised Training
As a Registered Training Organisation (ID 52240), we comply with the government's strict quality and consistency standards. We conduct regular audits to ensure we keep this accreditation and deliver the level of training you deserve.
The FNS40217 Certificate IV in Accounting and Bookkeeping is recognised in all states and territories of Australia.
Nationally recognised qualifications & industry consultation partners